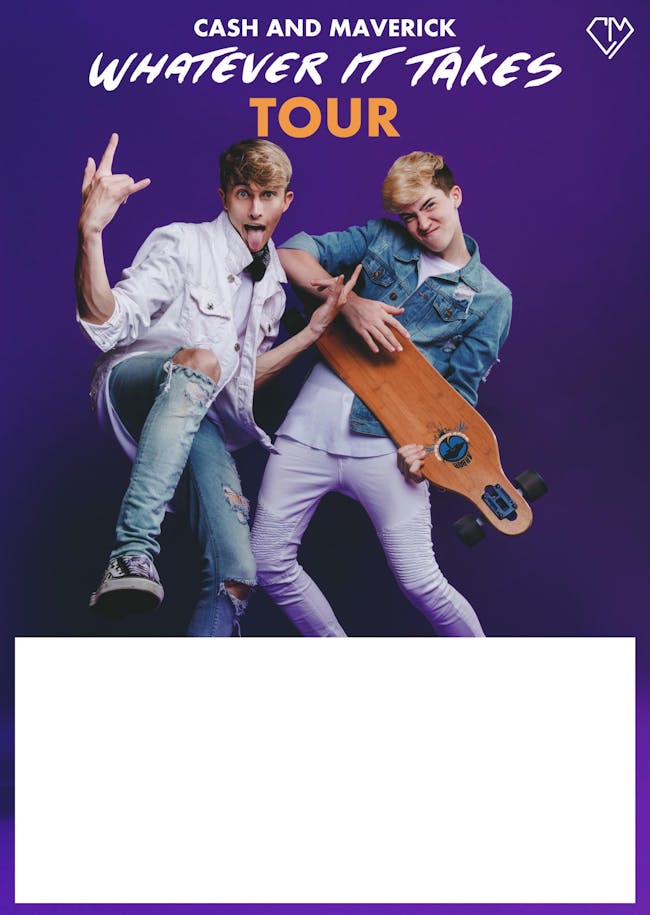 Cash and Maverick
Alli Haber, Carrie Berk, Jillian Rose
$20.00 - $199.00
Sales Ended
Come meet Cash and Maverick in Jersey City!
With Special Guests – Alli Haber, Carrie Berk and Jillian Rose
Ticket Info:
GA/Parent – Allows entry at 7pm to see the show OR if a parent, allows the parent to enter the venue at the same time as their child, if the child has a M&G, Early Entry or Hangout ticket. All persons entering the venue must have a ticket.
M&G – Allows entry at 6PM for a photo-opportunity with Cash and Maverick. Your ticket includes entry to the performance.
Fast Pass M&G – Be at the front of the line for the M&G. Allows entry at 5PM for photo opportunity with Cash & Maverick. Includes signing privileges (have Cash and Maverick sign your phone, shirt, picture, etc), limited edition FastPass merchandise item, and a M&G souvenir laminate. Following your photo you'll be given entry to the performance.
Hangout – Earliest entry at 4pm for a live Q&A with Cash and Maverick. Food and drinks provided. Visit the backstage area where they get ready. Hangout after the Q&A and get all the photos, selfies, videos, autographs, etc that you want. Crowd free merchandise shopping. Special limited edition merchandise package and souvenir hangout laminate.
Jillian Rose - https://m.youtube.com/watch?v=M2AO-6ecXnk
Alli Haber - https://www.youtube.com/watch?v=JinqYCt_U2M
Carrie Berk - https://www.instagram.com/carrieberkk/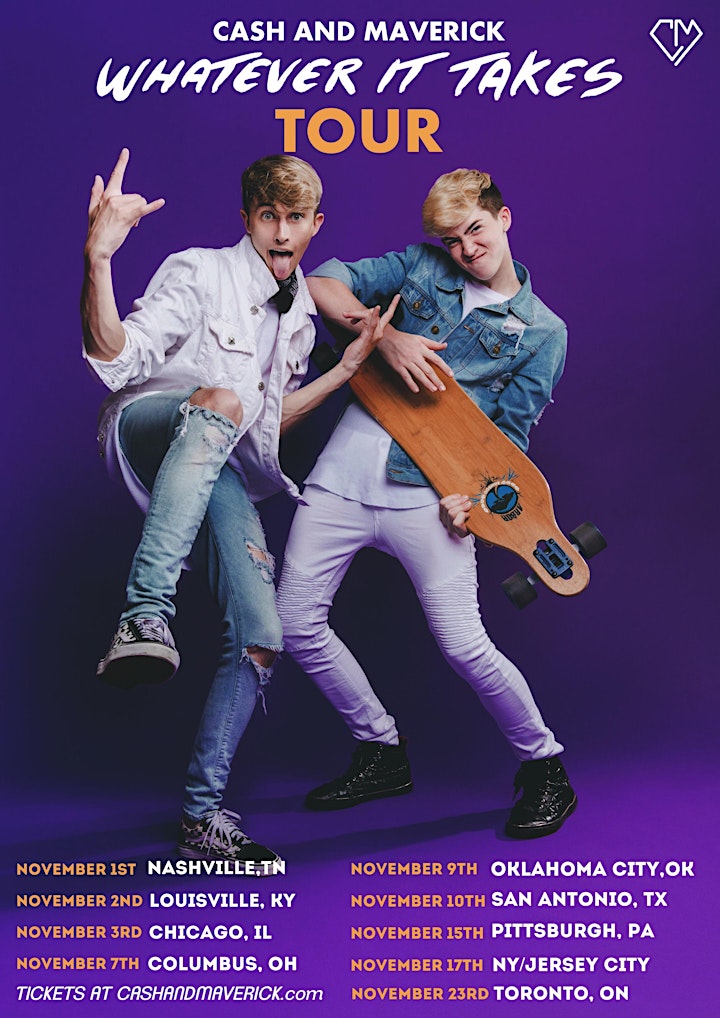 Venue Information:
White Eagle Hall
337 Newark Ave
Jersey City, NJ, 07302