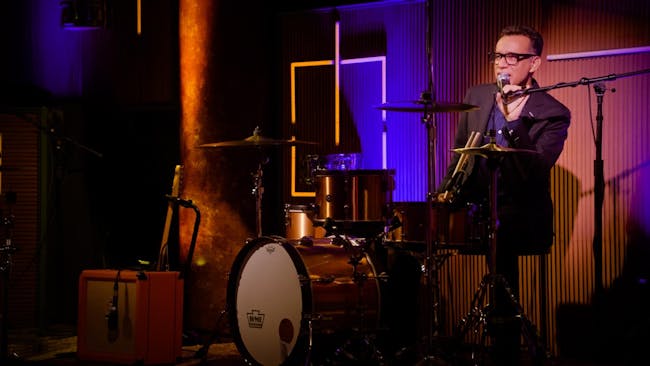 Presented by White Eagle Hall
Fred Armisen
Charlyne Yi, Kate Teague
Comedian Fred Armisen's background as a musician comes to the fore in this hilarious new show. Don't miss the hilarity at White Eagle Hall.
Fred Armisen is one of the most diversely talented performers working today with credits that range from acting to producing to writing in both comedy and music.
He is the co-creator, co-writer and co-star of IFC's Portlandia alongside Carrie Brownstein which most recently received an Emmy® nomination for "Outstanding Variety Sketch Series." He received an Emmy® nomination for "Outstanding Supporting Actor in a Comedy Series" in 2014, four nominations for "Outstanding Writing for a Variety Series" and three nominations for "Outstanding Variety Sketch Series." In 2013 Armisen, along with the other writers, won a Writers Guild Award for "Outstanding Comedy/Variety Series," and they were nominated again in 2014 and 2018. Portlandia received the prestigious Peabody Award for excellence in 2011. The critically-acclaimed sketch-comedy series recently wrapped its eighth and final season on IFC.
Armisen is the executive producer and star of Amazon's new series, Forever, along with fellow SNL alum Maya Rudolph. The comedy stars the duo who play a long-term married couple residing in Southern California. The series was released on September 15th.
Armisen can next be seen on a Spanish-Language series for HBO titled Los Espookys , which he wrote, executive produced, and will appear in as the role of "Tico." The series is about a group of friends living in a dreamy version of present day Mexico City who are obsessed with horror films and monster makeup. The premiere date is set for June 2019.
Armisen was recently seen on Netflix in his original stand-up comedy special Fred Armisen: Stand Up For Drummers. In the special, Armisen shares his thoughts on musical genres, drummer quirks, regional accents and more for an audience of fellow drummers. The special was released in February 2018 and received a Grammy nomination for "Best Comedy Album" in 2019.
Armisen also worked with IFC to create the critically acclaimed comedy, Documentary Now! The show is a curated series of half-hour documentaries and biopics, each about a completely fictitious subject. Armisen has received two Emmy® nominations for "Outstanding Variety Sketch Series" and a WGA nomination for "Comedy/Variety – Sketch Series." Armisen and Bill Hader play the primary roles as well as write and executive produce. In 2015, Hader and Armisen released a 12" vinyl EP called Catalina Breeze by their fictitious '70s soft-rock band they portray on the show, The Blue Jean Committee, via record label Drag City. The third season of the series premiered on IFC on February 20, 2019 with an all-star cast including Cate Blanchett, Owen Wilson, Michael Keaton, and more.
Also in 2015, Armisen teamed up with Lorne Michaels' Broadway Video, NBCUniversal Telemundo, and fellow SNL alum Horatio Sanz to create a digital comedy channel aimed at the English-speaking Hispanic audience called Mas Mejor.
An eleven-season veteran of Saturday Night Live , Armisen has engaged audiences with memorable impressions and characters including Stuart in The Californians alongside Bill Hader, Maya Rudolph, and Kristen Wiig and the unforgettable songwriting team of Garth and Kat (with Kristen Wiig), to name a few.  He closed out his last season in the guise of British punk rocker Ian Rubbish with a star-studded performance of the original song "It's a Lovely Day." In May of 2016 he hosted SNL 's season 41 finale. Armisen won the WGA for "Best Comedy / Variety Sketch Series" in 2017 and received a WGA nomination for his work on the SNL: 40th Anniversary Special in 2016.
He has appeared in countless feature films including Battle of the Sexes , The Little Hours , Band Aid , Michael Bolton's Big, Sexy Valentine's Day Special , Ordinary World , Zoolander 2 , 7 Days in Hell , Easy A, The Rocker , Confessions of a Shopaholic , Tenacious D in the Pick of Destiny, Baby Mama , The Ex , Anchorman: The Legend of Ron Burgundy and The Dictator as well as lending his voice to the features The Lego Ninjago Movie and The Smurfs.
On the small screen, he has made guest appearances on New Girl, Unbreakable Kimmy Schmidt, Animals, Modern Family, Difficult People, Brooklyn Nine-Nine, 30 Rock, Broad City, Parks and Recreation , I Love You America , Last Man on Earth , and the cable comedy shows The Sarah Silverman Show , and Tim and Eric Awesome Show , Great Job! He was also seen in the smash kids show Yo Gabba Gabba on Nickelodeon and did voice-over guest spots on Comrade Detective , Big Mouth , Archer , Final Space and Chozen.
In February 2014, Armisen was named band leader of the 8G Band on Late Night with Seth Meyers. The band, curated by Armisen, includes members of indie rock bands Les Savy Fav and Girls against Boys.
His career began as a musician in the Chicago-based post-punk band Trenchmouth as well as the Blue Man Group. His transition to comedy came with the 1998 underground short film Fred Armisen's Guide to Music and South by Southwest which followed him through the Austin, Texas "South by Southwest" music festival posing as a journalist. In 2006, he interviewed Cat Power for the influential music website Pitchfork.com, and later released a comedic instructional DVD, Complicated Drumming Technique, in 2007.
Armisen splits his time between Portland, New York, and Los Angeles.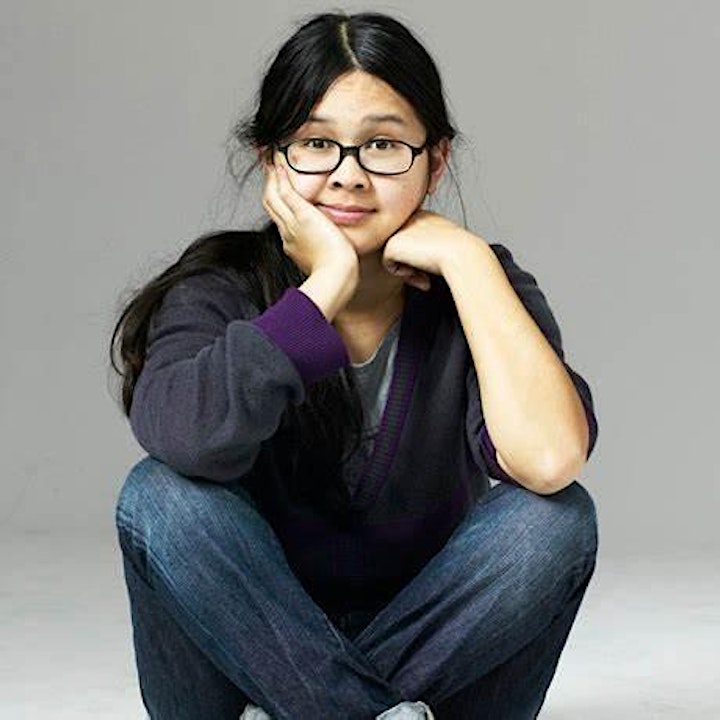 Charlyne Yi, a heart-throb, hangs out in alleyways and makes things.
She wrote a book called "Oh the Moon" published by Harper Perennial,
played a doctor on TV, is a shoe-cobbler, and can eat fire.
Her latest illustrated poetry book
You Can't Kill Me Twice (so please treat me right)
came out Nov 19, 2019 published by Andrews McMeel.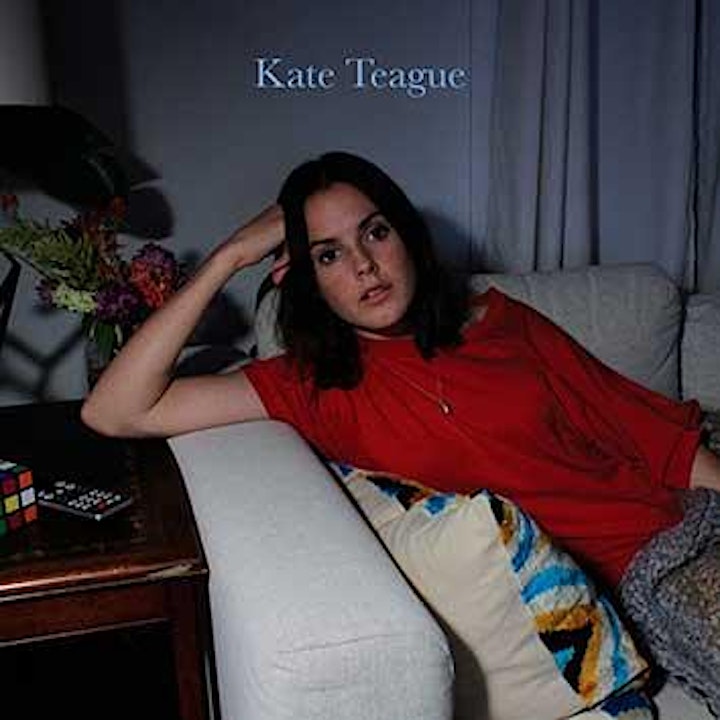 "Kate Teague's songs are dreamy and narrative, threading interpersonal connections throughout the cosmos. The Oxford, Mississippi musician has a classic folky voice, but that voice is surprisingly malleable. On her debut EP, she adapts to a disco shimmer on "Good To You" and bristles up on "Sweetheart," where Teague insists, "I can frown if I want to/ Don't call me a sweetheart." She's most in her element when she's languishing in rootsy malaise, when her voice is able to spread out and take hold through dusty, mournful coos." - Stereogum

Venue Information:
White Eagle Hall
337 Newark Ave
Jersey City, NJ, 07302