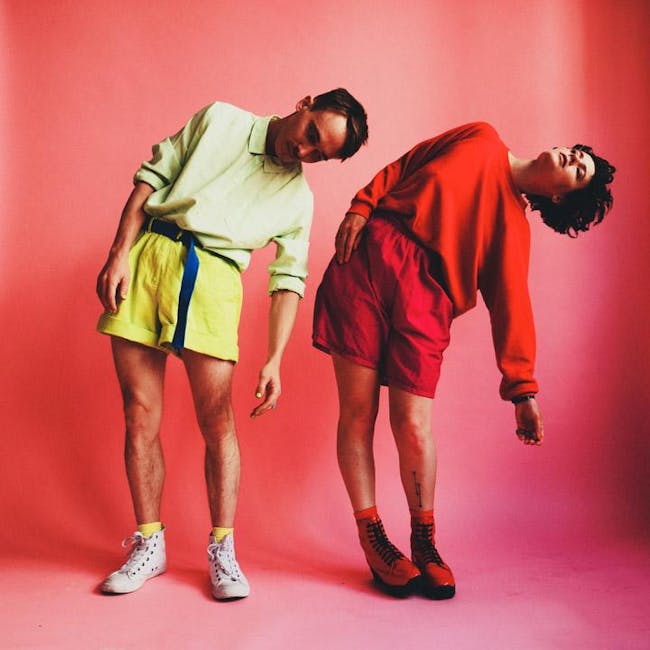 Presented by White Eagle Hall
Rubblebucket
Guerilla Toss
$25.00 - $30.00
Sales Ended
Get ready for the best New Year's Eve party in New Jersey AND New York! Rubblebucket. They are going to make you dance all night long!
Featuring a Champagne Toast at Midnight and a DJ after party!
After the show enjoy these drink discounts until 3am:
$1 off Draft and Can Beer
$5 Glasses of Wine
$7 Hot Spiked Cider
Plus more surprises!
RUBBLEBUCKET: A BIOGRAPHICAL SOMETHING
Rub-ble-buck-et [ru-bul-buck-it]
Noun
1.
A vessel in which workers collect waste materials on a construction site;
We need a rubblebucket for all this rubble.
2.
A wild indie-sweat-pop band from Brooklyn, NY;
I'm jonesing for the new Rubblebucket EP 'If U C My Enemies.'
3.
The condition of having hard nipples, or riding a mean yes wave;
He has great Rubblebucket.
Verb
4.
The act of uncrossing one's arms and letting loose, while strange, new feelings and sounds flood mind and body, leading to uncontrollable dancing, possible injury and definite sweat;
We Rubblebucketed all night long.
My experience with Rubblebucket goes way back -- to the summer of 1987, when I was born and first met lead singer and baritone saxist Kalmia Traver, then four. Kalmia was already well on her way to being a multi-instrument prodigy (penny whistle, recorder, alphabet burping), and I was already drowning in the ginormous shadow that she cast just by breathing. When she put our brother in a dress, blonde wig and heels, let me put on his lipstick, then encouraged his elastic micro-limbs into a diva pose, I knew she was a natural performer.
Kalmia met Alex Toth (band leader, trumpeter, guy, brother-from-another-mother, Jersey) in a latin jazz combo in Burlington, VT. I'm assuming she also encouraged his limbs into diva poses, because they quickly became cosmic twins, painting the town with their loud horn playing. In 2006, they moved to Boston, where they did respectable things for money. Kalmia nude modeled for art classes, and Alex was hustling marching band gigs at $50 a pop, for which he was required to wear a black shirt and march around for six hours at a time OR NO PAY NO WATER NO DINNER. It was like that scene in Oliver Twist. Naturally, out of this hot, tarry, magical, broke-ass time, Rubblebucket emerged like a huge, slippery, post-afrobeat baby.
The first time I heard Rubblebucket perform live, two things happened: I realized this was the coolest thing on earth, like the lovechild of a unicorn and the Tom Tom Club, and I asked them if I could sell their merchandise at shows. You know what they say -- if you can't do, sell merch. Night after night, standing behind that table of CDs, thongs and beer cozies, while Rubblebucket transformed the crowd from a skeptical wall of people into one big, happy, silly, jiving, open-hearted mass was an unforgettable experience. Their music does that -- it just does. You can't know it until you see it. And everyone who sees it, knows it. Like Paste, who said it best: "music that will make anyone with a pulse dance." (I'll annotate this by extending it to you pulse-less readers. You, zombie. I know you're out there.) The Rubblebucket condition has spread around the country, melting cares in its way. It has warmed up cold northern cities like Toronto and Seattle and Chicago, barging in like an escaped rhino and triggering everyone, everywhere, to let loose and feel. Arm-crossing be damned!
I've been to many Rubblebucket shows. But it wasn't until I was mid-crowd in NYC's Bowery Ballroom and heard a guy in front of me say to his friend "the singer looks so hot tonight" (but? Gross? That's my sister?) that I knew Rubblebucket had made it. The experts will tell you that, actually, this was when they released their 2011 album Omega La La, with its headlining tracks "Came Out of Lady" and "Silly Fathers," and reached a whole new, larger audience. Or, when they flew out to LA to play on Jimmy Kimmel Live, and got free pizza and Alex almost puked backstage. Or, when their song "Came out of a Lady" appeared in the movie Drinking Buddies, and I knew I was suddenly one giant leap closer to meeting Anna Kendrick (that's when I knew I had made it). Or, when their green rooms started stocking guacamole. Or, when their highly anticipated LP, Survival Sounds (Communion Records, Sep. 2014) introduced fans to the next evolution of Rubblebucket, and more and more people fell in love. Or, when they played a sold out Radio City Music Hall show in October 2016, opening for their acclaimed peers Lake Street Dive. Now, much to my drool and dire impatience, the band is winding up to unleash their follow up EP to Survival Sounds titled, If U C My Enemies, to be released in January 2017 via the band's own label, So Sensation Records.
Rubblebucket is many things and nothing at all; it's a mindset, a legend, a feeling, a mystery; a mischievous, playful, boundary-smashing blast of sound that you can sit still and wonder at, or turn off your mind and dance move wildly to. Or both at the same time. As Kalmia said, when she handed me one of her now-famous peanut butter, cheddar cheese, cabbage, honey tacos, "This is the weirdest, most delicious thing you will ever taste." And if you won't take it on my authority, take it on the authority of a small, but reputable publication called Rolling Stone, reporting from Bonnaroo: "Rubblebucket revved up like an indie-rock Miami Sound Machine, dancers, horns and all." And if you won't take it on Rolling Stone's authority, cleave to the words of our dad, Tim Traver: (most widely known for his role as Silhouette Man in the "Silly Fathers" music video): "Kids these days."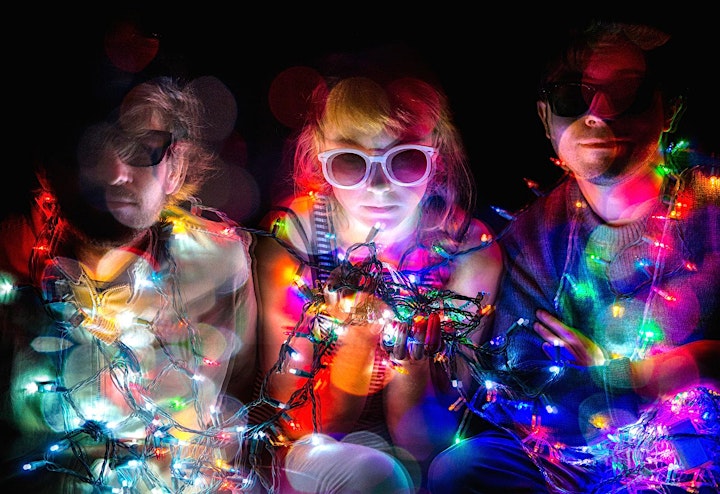 Analog synthesizers give tangible life to the works of Guerilla Toss. Whether it be the sound of a rocket ship, a kitten-with-a-wah, distorted dolphins, or a clavichord made out of honey-baked ham, the band consistently finds new ways to bring together the many ideas that combine to shape each new batch of art-rock puzzle pieces.

Twisted Crystal, Guerilla Toss' new LP, feels more personal than ever for the band. Angular yet irresistibly catchy, this collection of pop songs pulls influence from powerful groups like The Slits, ESG, Gina X, and early Madonna, with sing-speak vocals from Kassie Carlson nodding to legendary artists like Laurie Anderson, Grace Jones, and Lizzy Mercier Descloux – combining this all into a twisted, crystalline concoction.

Oracles and enigmatic egos are common lyrical themes, but charismatic instrumentality springs the listener back to extraterrestrial comfort. Old favorite sounds ring true from the trusty Sequential Circuits Six Track Synthesizer and Clavia Drum Machine. New, more refined sounds are molded and polished by drummer/producer Peter Negroponte, whose passion for perfection and creation goes far beyond an all-consuming Tetris effect. Peter has truly excelled on this new recording, creating a complex networks of beats and sound that become easily intertwined with the rhythmic fabric of life.

Raised in a devoutly religious family, vocalist Kassie Carlson started performing at the age of five. She often participated in large pastoral choral performances, as well as her family's four-part harmony gospel quartet, making her no stranger to the stage. Growing up under the fear of God leaves a distinct footprint on your perception. An omnipresent male dictates not only your present waking life but also the rest of your eternity. Discovering a rock band was more than self-expression for Kassie, it was a manifestation of a self-healing temple, a personal pipeline for power. What better way to part the waters of toxic sludge than a matriarchal shout?

Arian Shafiee, Guerilla Toss' resident textural-guitar guru, is inspired by aspects of non-Western tuning and extended techniques. He designs moments of dense, glistening, pitch-shifted harmony and measured strumming that link classical impressionism to no-wave and early minimal music. His recent solo work truly comes through on this new record, as he tethers fantastical surreality to noise rock to deconstructed Middle Eastern pop music.

Keyboardist Sam Lisabeth paws the keys with distinct virtuosity and expressive sass. A new member, Stephen Cooper (of the band Cloud Becomes Your Hand), binds the group with an urgent, disciplined, and melodic style. The hypnotic, ostinato-like basslines and up front rhythm tracks guide and grip each song like gravity, keeping the listener from swirling off into the cosmos.

In albums past, Kassie's performances resembled more of a manic, possessed high priestess; humming at the gates of hell, hacking telepathy and tugging the strings of every audience member. Twisted Crystal goes beyond this familiar darkness, leading us into a rhythmically calming charm with deep wisdom, serenity, and understanding. What is a twisted crystal? And who told you it would heal?

At times the listener wanders through mazes of dizzying, alternately pulsing time signatures, but the roads always bounce, meet and magically snap back together. That meditative groove, both live and in the studio, has become signature for Guerilla Toss, drawing deep influence from 70s krautrock and experimental rock music like Tom Tom Club, Talking Heads, Brian Eno, Neu!, Cluster, Todd Rundgren, and La Dusseldorf.

A constantly evolving, living breathing entity, the band now presents the album Twisted Crystal. Enjoy the same surrealistic, kinetic healing energy of live Guerilla Toss, today in your own home.

Venue Information:
White Eagle Hall
337 Newark Ave
Jersey City, NJ, 07302