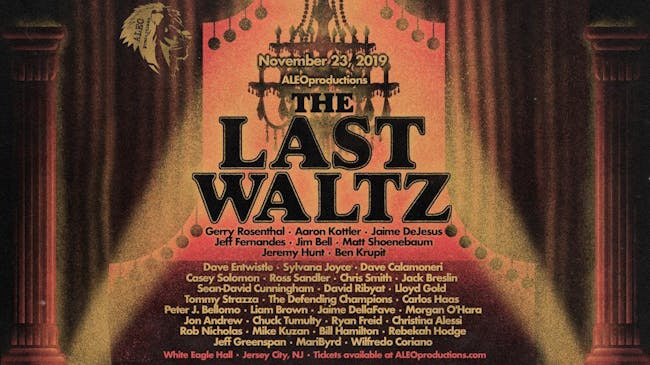 Presented by ALEO Productions and White Eagle Hall
The Last Waltz
$25.00 - $50.00
Sales Ended
For the sixth consecutive year ALEOproductions presents the soundtrack to The Last Waltz as performed by Hudson County's finest musicians.
This November - the Saturday before Thanksgiving 2019 - the soundtrack to the classic concert film, THE LAST WALTZ will be performed by a group of Hudson County's finest musicians at White Eagle Hall in Jersey City.
This will be the sixth year that ALEOproductions is staging this wildly successful show, having sold out multiple nights at other venues, such as Maxwell's Hoboken, NJ and last year at White Eagle Hall.
When we first started this production, the purpose was to stage an incredible show that allowed for many performers in our community to shine. The result was a unification of many of the talented and hard-working musicians in the greater Hudson County into a community of bands and musicians that continue to support each others' "shine".
The November performance will feature performances by, Jaime DeJesus, Gerry Rosenthal, Sylvana Joyce, The Defending Champions, Christina Alessi, Tommy Strazza, Liam Brown, Mike Kuzan, and Dave Entwistle, to name just a few of the 40-member cast.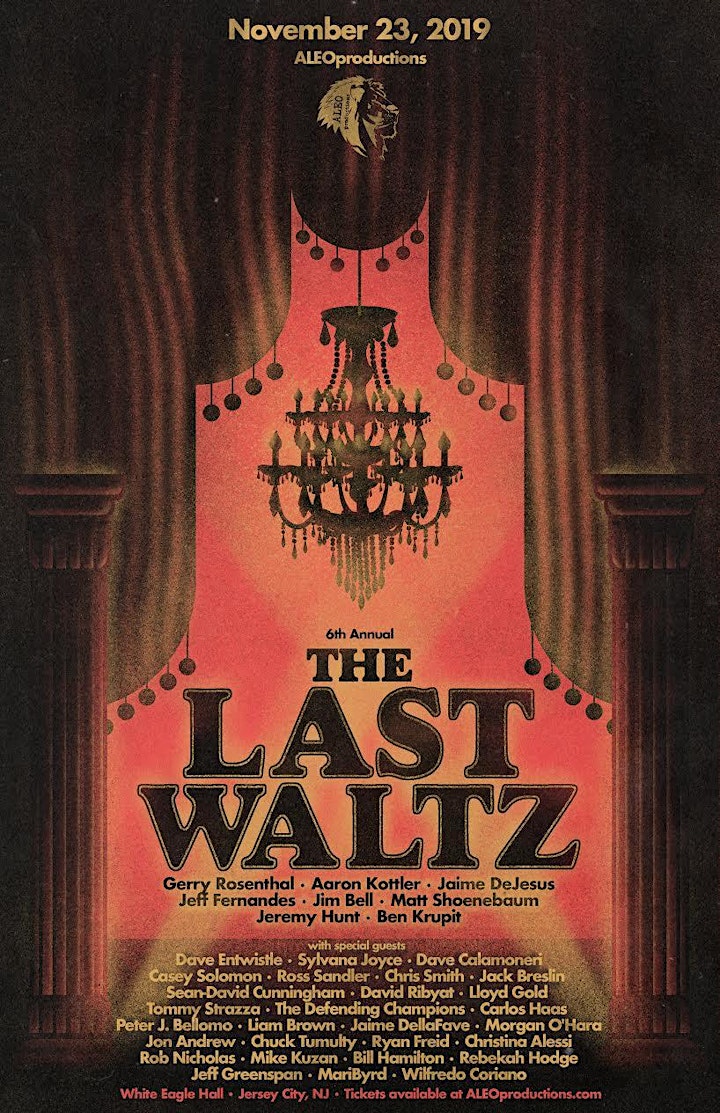 Venue Information:
White Eagle Hall
337 Newark Ave
Jersey City, NJ, 07302