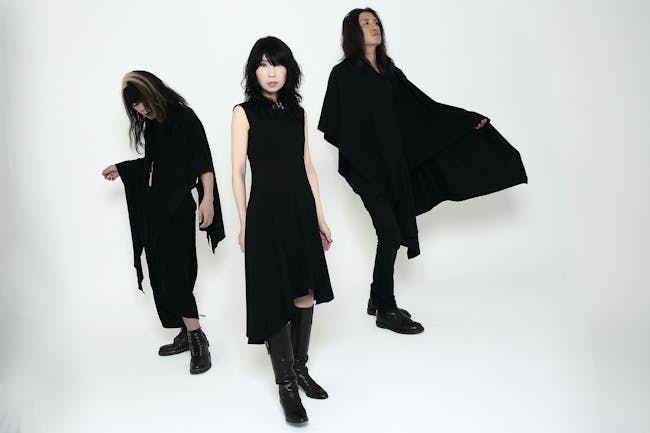 Get ready to get heavy at White Eagle Hall with the legendary Japanese band Boris.
Boris was formed in 1992, reaching the current lineup of Takeshi, Wata, and Atsuo in '96. Ever since the beginning, the members of Boris have explored their own vision of "heavy" with a unique methodology and stance that could almost be called aloof. A slender female guitarist who sings dusky melodies, a shadowy vocalist swaying with a modified guitar/bass double neck, and a drummer with a gong at his back who at times cries out both curses and supplications as he presides over the ritual…
Though Boris adheres to an unrelenting heaviness in everything they do, "thunderous roars" and "explosive noise" are too light of words for their singular musicality that can't be confined to a set genre or style. Using overpowering soundscapes embellished with copious amounts of lighting and billowing smoke, Boris has shared with audiences across the planet an experience for all five senses in their concerts, earning legions of zealous fans along the way. Boris plays every day even when they aren't touring or doing a show. As a result of single-mindedly delving into their sound in studio jam sessions and recording every bit of themselves, they now have a discography that includes 30 full albums like the iconic Pink ('05), Smile ('08), and Noise ('14), as well as nearly 20 collaborative works like Altar ('07) with Sunno))) and Gensho ('16) as Boris with Merzbow. All of their limited edition albums released with meticulous detail sell out almost instantly, and their already massive catalogue of albums shows no signs of stopping anytime soon.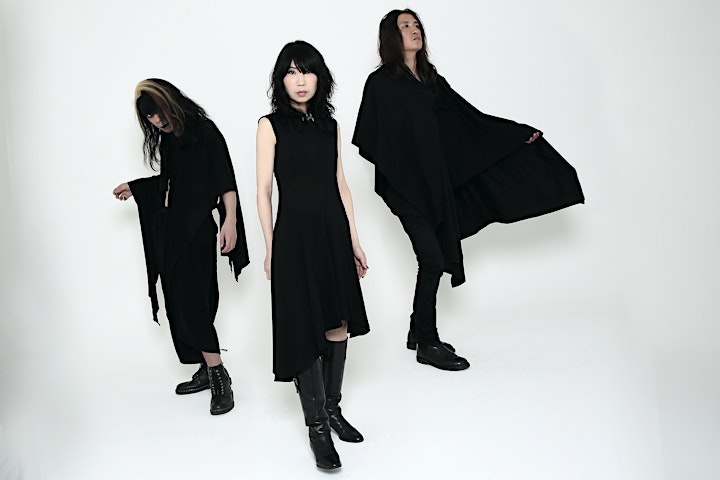 Following the release of critically acclaimed LP Wake in Fright, which had two songs featured in the new season of David Lynch's Twin Peaks, it was time for Uniform vocalist Michael Berdan and instrumentalist Ben Greenberg to return to the studio. The duo decided to up the ante and add a third member to help perfect their vicious post-industrial dystopian cyber-punk. After some deliberation, Greenberg called upon drummer Greg Fox (Liturgy, Zs) to help round out the sound they were looking for. Using a mix of triggered samples and real drums along with layered synths and good old electric guitar, the trio arrived at what would become The Long Walk after only a few short days in the studio.
From the opening whirr of the title track, it's clear that the band is onto something special. Recorded in Strange Weather studios in the first part of 2018, The Long Walk is eight new tracks by the duo of Greenberg and Berdan, incorporating Fox's skills behind the drum kit to add an entirely new dimension to the signature Uniform sound. Ditching sequenced tracks, Greenberg opted for single takes to highlight the Frankenstein-like guitar-bass-synth hybrid that oozes throughout the recording. Meanwhile, crushing guitar thunder is punched up by Fox's masterful drumming while Berdan's cries from the nether feel more desperate and morose than ever. This is Uniform at its most bleak, emotional, and powerful.
Lyrically, The Long Walk deals with paradoxes in spirituality and organized religion. Growing up in a devout Irish Catholic household in an Irish Catholic neighborhood, Berdan went to Catholic school for most of his primary education, and even was an altar boy. Fear of Biblical hell and damnation felt tangible. As Berdan grew and matured emotionally, he began to reject Catholicism bit by bit, viewing the church as a judgmental, repressive people who choose to live their lives dictated by hateful, fear-mongering dogma.
In the recent past, Berdan found himself slowly reconnecting with his Catholic background, observing how the faith that he found so repressive served as a great source of comfort and strength for so many. Eventually, Berdan began to view at the root of Catholicism and all major world religions a practice of love, tolerance, peace, and altruism. He began identifying as Catholic again, finding that basic tenets to be good guiding principles for daily life. Yet therein lay the contradiction that drove him from religion in the first place — many of the human traditions of the church also dealt in repression, intolerance, and bigotry, and some of mankind's most hateful acts have been carried out in the name of God. Could one observe the rituals and practice of a faith while acknowledging and rejecting its ugliest elements?
The title The Long Walk comes from a Stephen King (writing as Richard Bachman) dystopian novel about an oppressive government that forces some of its children to endure a grueling game where there is only one survivor. In this case, it's an allegory for an extended march away from comfort, family, and faith, and eventually into an amorphous sense of spirituality that can be understood on a personal level.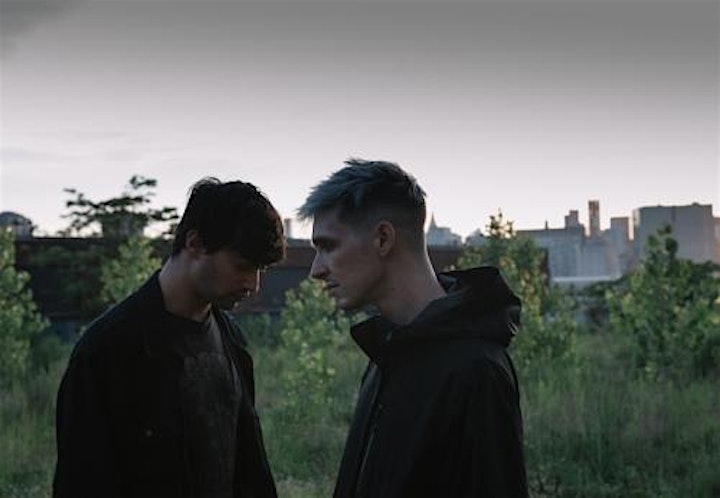 Venue Information:
White Eagle Hall
337 Newark Ave
Jersey City, NJ, 07302