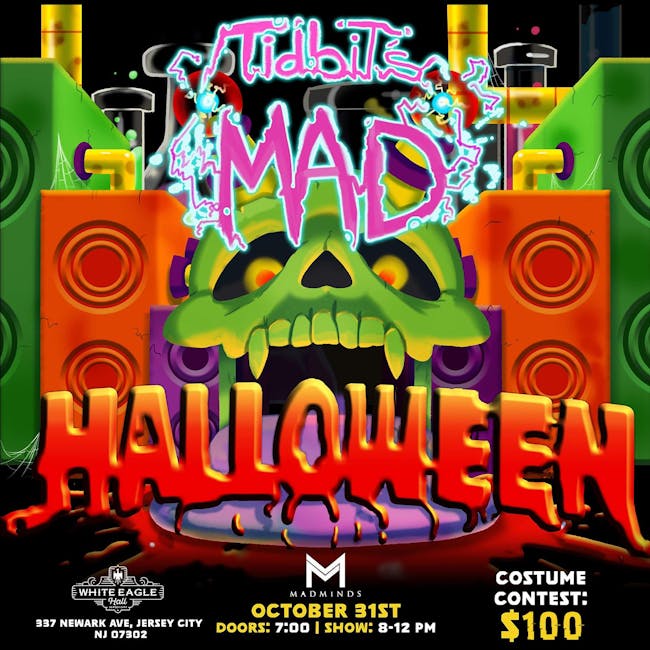 MADMINDS come to Jersey City for the areas hottest Halloween Party!!
ADMINDS PRESENTS: TidbiT's MAD HALLOWEEN.
Join us for the biggest Halloween party in New Jersey for the Second year in a row! Dress up in your spookiest costumes and prepare for the most insane rave you've ever experienced. Featuring multiple amazing guest DJ's, performances, and a spectacular light show, we are proud to announce M.A.D Halloween will be held at White Eagle Hall in Jersey City on October 31st! Tickets on sale now, and they are going FAST!!! Purchase yours while you can!
COSTUME CONTEST :
DOPEST COSTUME WINS UP TO $100 DOLLARS
MAKE SURE YOU FOLLOW US ON INSTAGRAM TO KEEP UP WITH GIVEAWAYS AND UPDATES: @themadminds
Doors open at 7pm
Show time is 8pm to 12am
This years MAD Halloween is dedicated to Making A Difference, and in honor of that we will be donating a portion of the proceeds to local music programs and public aid and relief programs.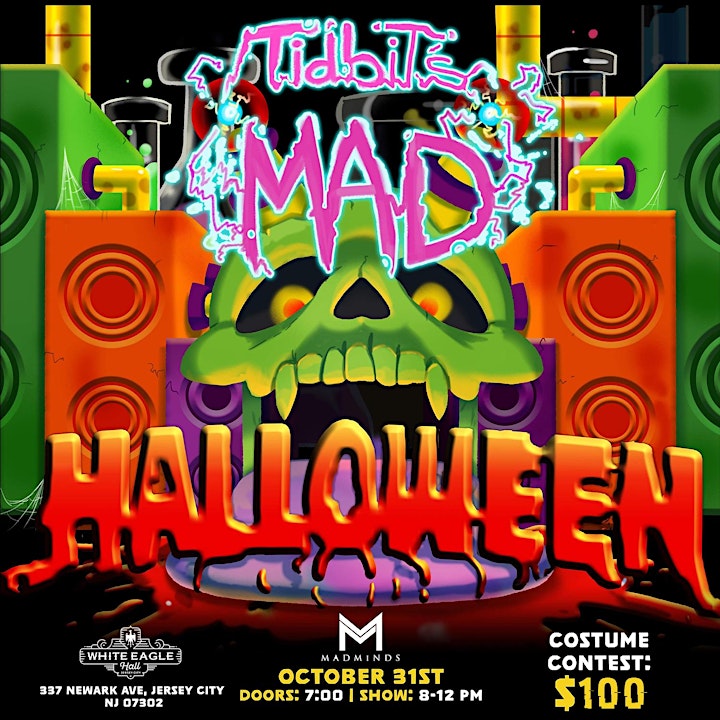 Venue Information:
White Eagle Hall
337 Newark Ave
Jersey City, NJ, 07302